Under Cabinet Lighting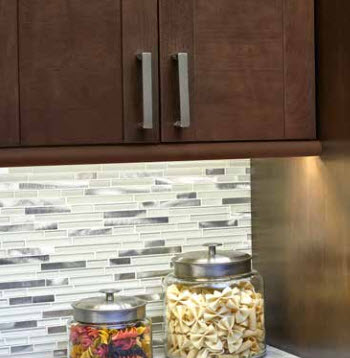 Low Voltage LED Lighting
A must-have element to any kitchen design.  LED lighting is the finishing touch.
Low voltage cabinet lighting adds a layer of depth to your kitchen.  It highlights decorative surfaces and illuminates your food preparation areas.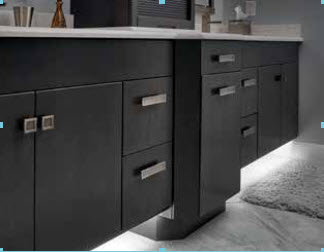 Add Style and Utility
Low voltage under cabinet lighting can be mounted in the toe kick to create a dramatic visual effect as well as serve as a dimmable night light.  Add a USB port to your configuration and have two handy charging ports for your USB devices.


Call Cabinet Specialties to get a demonstration and a quote for your specific cabinet configuration.
860-747-4114